An embedded system is an electronic or computer system that is designed to control, access the data in electronics based systems. Embedded system comprises a single chip microcontroller such as ARM, Cortex,and also FPGAs, microprocessors, ASICs and DSPs. In the present times, the usage of embedded systems is widespread. But the software which is programmed into the microcontroller is capable of solving only a limited range of problems. embeded system are capable of doing multitasks, and are also capable of interfacing with the other networks and devices.
Applications of embedded systems are applicable in areas like space, communication, transportation, robotic systems, home appliances, etc. This article is intended to give information about the embedded system applications. Based on the performance requirements, these systems are categorized into four types such as stand alone, networked, mobile and real time embedded systems.
1. Embedded System for Detecting Rash Driving on Highways
The main intention of this project is to design a highway speed-checker device that identifies rash driving on highways and alarms the traffic authorities if the speed checker finds any vehicle violating the set speed limits on highways.
2. Application of Embedded System for Street Light Control
The main intention of this project is to detect the movement of vehicles on highways and to switch on street lights ahead of it, and then to switch off the street lights as the vehicle go past the street lights to conserve energy.  In this project, a PIC microcontroller is programmed by using embedded C or assembly language.
3. Application of Embedded System for Vehicle Tracking
The main purpose of this project is to find the exact location of a vehicle by using a GPS modem and in order to reduce vehicle thefts. The GSM modem sends an SMS to a predefined mobile which stores the data in it. An LCD display is used to display the location information in terms of latitude and longitude values. The microcontroller (AT89C52) is pre programmed with the Keil software and therefore, continuously checks the GPS modem.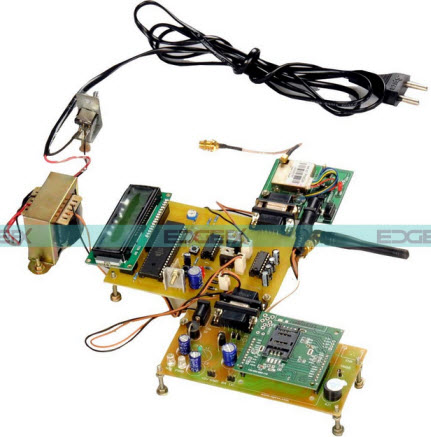 5. Embedded System for Auto Intensity Control
This project is designed to of LED based street lights by using solar power from the photovoltaic panels. The awareness for solar energy is increasing, and many institutions and peoples are opting solar energy. In this project, Photovoltaic panels are used for charging batteries by converting the sun energy into electrical energy. A solar charge controller circuit is used to control the charging.
6. Application of Embedded System for Home Automation System
The main purpose of this project is to design a home automation system with the Android application based remote control. Remote operation is performed by Android OS based smart-phone or Tablet etc., upon a Graphical User Interface based touch screen operation. In order to achieve this, Android application act as a transmitter, that sends on/off commands to the receiver wherein loads are connected.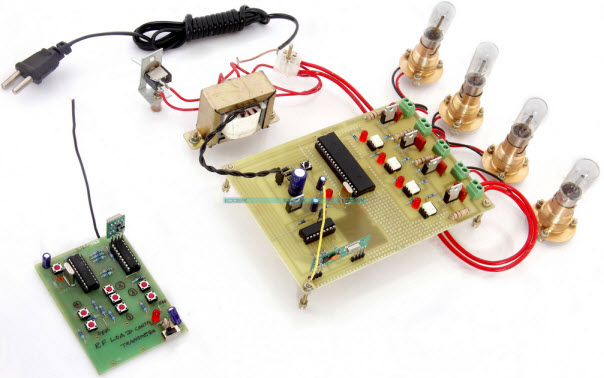 7. Embedded System for Industrial Temperature Control
The main intention of this industrial temperature controller project is to control the temperature of any device in any industrial application according to its necessity. An LCD display is used to display the temperature in the range of –55°C to +125°C. The heart of the circuit is the microcontroller which is from 8051 families and controls all its functions.